7 recommended summer reads on faith & politics
---
---
For lots of us, the summer months offer a time to rest. The call to rest is woven into the Bible, with God resting on the seventh day of creation. In Mark 6:31 we find Jesus also advocating for retreat saying to his disciples after a particularly busy time of ministry, "Let's go off by ourselves to a quiet place and rest awhile."
Derived from the term "holy-day", holidays were originally sacred days offering an opportunity for spiritual reflection. In this way they can not only be restful, but also opportunities for growth. As Christians seeking to engage in politics, the best thing we can offer our communities is ourselves, so growing in understanding and character must be the foundation of our political engagement.
Reading is an obvious way to go about that growth. As the great Charles Spurgeon said, "We are quite persuaded that the very best way for you to be spending your leisure time, is to be either reading or praying. You may get much instruction from books which afterwards you may use as a true weapon in your Lord and Master's service."
So here's 7 books we think are worth a read this summer…
---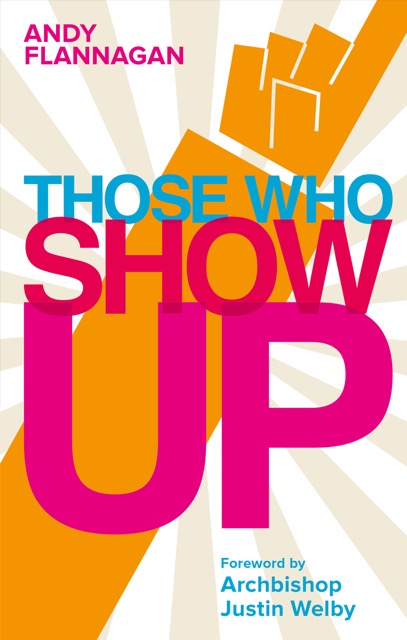 Those Who Show Up
By Andy Flannagan
It is probably no surprise that we start with this one. Released last year, in conjuction with our Show Up campaign, Those Who Show Up is an overview of why and how Christians can engage in politics, with testimonies from Christians across the political spectrum. In his foreword, Archbishop Justin Welby summarises the book like this:
[This book] is a robust call for us – all of us – to re-engage, or in some cases participate for the first time, in the political world. This is not a book about supporting any one party, but about encouraging people to engage with politics deeply and critically, as a means of shaping our life together.
---
God and Government
Edited by Nick Spencer and Jonathan Chaplin
In terms of a starting point for understanding government and how it fits into a Christian worldview, you can't get much better than God and Government. The book does not tell readers what to do, still less who to vote for. Rather, it seeks to equip us to think through what we in our roles as political Christians (that is, Christians employed, engaged or simply interested in politics) should be attempting to achieve.
---
Neither Private nor Privileged: The Role of Christianity in Britain Today
By Nick Spencer
For a shorter (and free) overview of the role of Christianity in relation to government and governance, this report from our friends at Theos is a must read. Neither Private nor Privileged argues that, despite Christianity's historic "theocratic temptation", today's mainstream Christian traditions advocate a far more nuanced approach to "public witness". The report examines what this "witness" should look like in practice: should it occur within, without or even against the governing authorities?
---
"Doing God": A Future for Faith in the Public Square
By Nick Spencer
Another of Theos' reports, "Doing God": A Future for Faith in the Public Square argues that faith is not just important for human flourishing and the renewal of society, but that society can only flourish if faith is given the space to do so.
---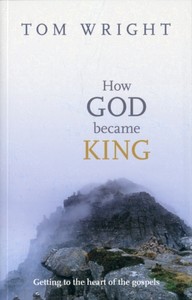 How God Became King: Getting to the Heart of the Gospels
By N.T. Wright
N.T. Wright's books have gone some way to challenging Western misconceptions about God's overarching plan for humanity. In How God Became King, Wright tackles politics, outlining how Jesus, as the 'new temple', ushers in a political order radically different from the empires of Herod and Caesar. In the words of Bill Walker, "Rather than separating the Cross and the kingdom, the Gospels picture them integrated into a community whose heart will be forgiveness. Therefore, Wright contends that Christians are primarily called to the holistic mission of kingdom-bringing on earth as it is in heaven."
---
Jesus and Politics: Confronting the Powers
By Alan Storkey
This book comes with no predisposed political agenda, but simply seeks to unpick the life and works of Jesus and draw out of it political philosophy, principle and practice. The result is a Jesus-centred look at political life with far reaching implications.
---
Partisan series
Around the 2010 General Election, in partnership with the Bible Society and Kirby Laing Institute for Christian Ethics (KLICE), we produced three extended essays on Christianity and the Conservative, Labour and Liberal Democrat parties. Seeking to stimulate new and robust Christian political reflection on party politics, they offer a history of Christian tradition within the parties as well as how, in the future, Christianity can continue to play a significant role. The three essays can be downloaded below.
One Nation but Two Cities: Christianity & the Conservative Party
By Joshua Horden
Building Jerusalem?: Christianity & the Labour Party
By Paul Bickley
Experiments in Living: Christianity & the Liberal Democrat Party
By Stephen Backhouse
---